Here is a picture of what I see out of the window when I work in Peshtigo, which has been quite a bit in the past 5 weeks: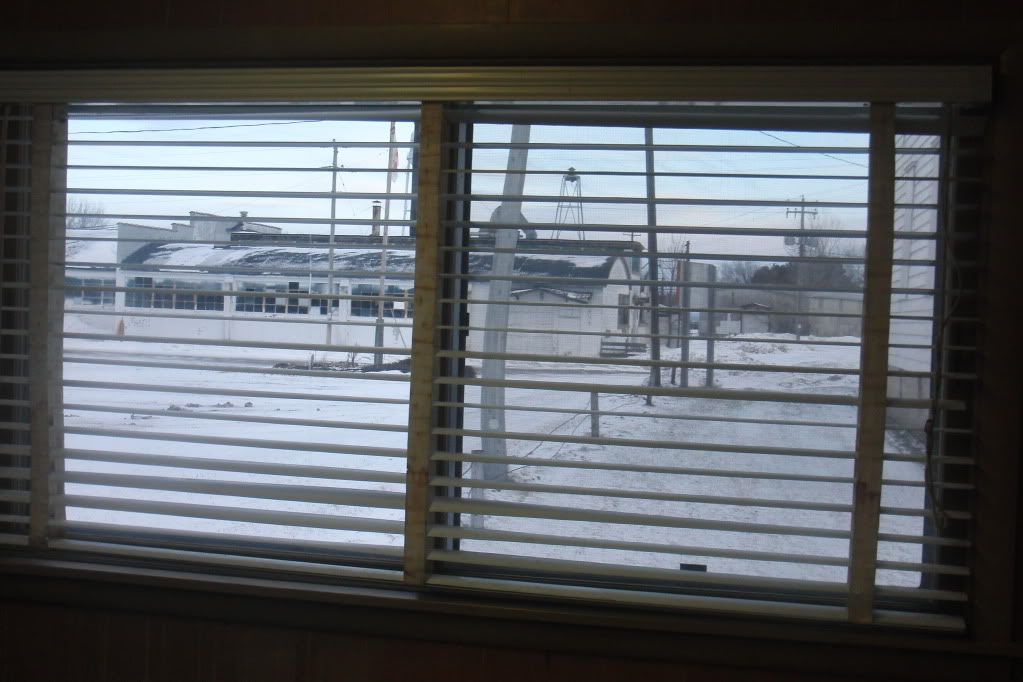 This is the old Thompson Boat factory (1912-1971 location). The building seen here was constructed in 1949 to replace fire destroyed buildings. In the picture with the blinds, you can see the lumber storage shed in the right background.
This entire complexe is empty and available for ownership!
Andreas